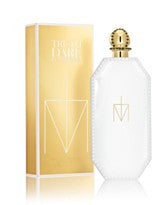 Truth Or Dare for Women by Madonna EDP
The unique blend of narcotic florals, balanced with addictive woods and vanilla, create a scent that is timeless yet modern, simultaneously dark and light. The addition of gourmand notes such as Vanilla and Caramelized Amber makes the fragrance stand out from traditional floral fragrances and gives it a contemporary edge.
Shop with confidence!