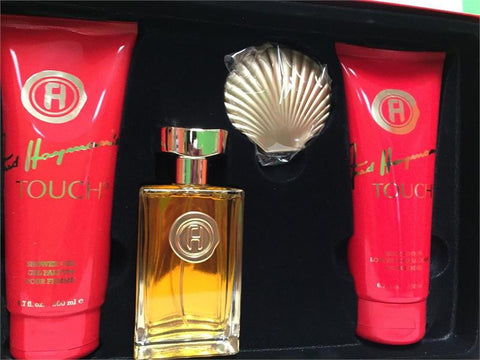 Touch for Women by Fred Hayman EDT 3.4Oz/B. Lotion 6.7Oz/ S. Gel 6.7Oz/Mirror
Enticing, romantic, special Fred Hayman's Touch perfume for women is enticing and romantic, a crisp green floral that exudes energy and allure. Yellow rose, black violet and clementine wrap around a central note of jonquil flower blended with lily; a common vetiver, musk and vanilla base is given a special touch of fresh with an accent of delicious peach.
Shop with confidence!