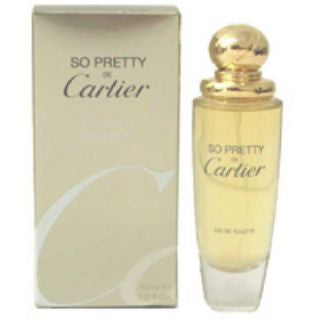 So Pretty de Cartier for Women by Cartier EDT
SORRY, ! So Pretty Is Classified As A Refreshing, Gentle, Floral Fragrance. This Feminine Scent Possesses A Blend Of Rose, Iris And Exotic Orchids. SO PRETTY, This fine fragrance contains citrus, jasmine, rose and is accented with vetiver, vanilla and musk making SO PRETTY perfect for daytime use.
Shop with confidence!