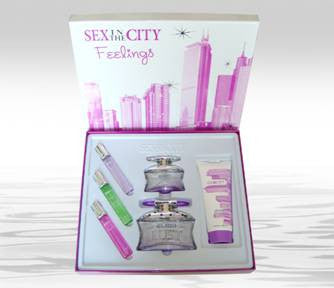 Sex In The City Lust for Women (Gift Set)
SORRY, ! The fantastically passionate creations of Laura Tonatto have taken the fragrance world by storm and her fragrances are just one in a very long line of magical liquids. Her collection of fragrances for body and home is unparalleled in every regard, plain and simple---and it's a line that we predict our grandkids may well be sporting. The particulars: fresh lavender, spices, Indian black pepper, mousse d'arbre, floral notes, petitgrain.
Shop with confidence!