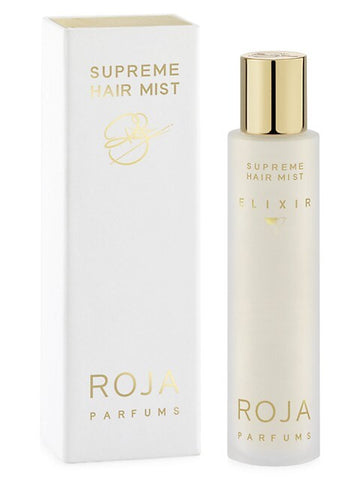 Roja Parfums Enigma Supreme Hair Mist
A scent created to epitomize the luxuriousness of the Roja Parfums woman, 51 portrays an exotic floral beauty that is impossible not to love. A huge note of raspberry lends a juicy sweetness as the softness of mouth-watering benzoin wraps around a central note of smooth vanilla, cutting through the tartness to create a perfectly-balanced sweet center. Spicy hints of aniseed, cinnamon and clove bring a vivacious warmth that invigorates this indulgent ambrée accord, which is further livened by the brightness of eight beautiful flowers swirling around a rose, jasmine and lily-forward bouquet. Luxurious wood notes of Casimir and sandalwood sit closer to the skin, whilst a touch of powdery orris whispers in the background. 
Shop with confidence!
---
We Also Recommend