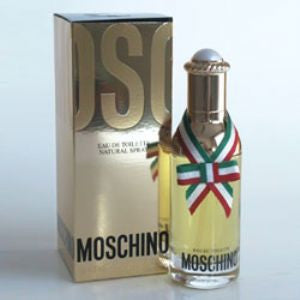 Moschino (Signature) for Women by Moschino EDT
This Perfume has a blend of rose, gardenia, carnation and coriander. Accompanied by rich vanilla. Moschino is a women's perfume from the designer Moschino, it is an excelent perfume for women, as all Moschino design house products. Its fragrant nature explores essences of coriander, gardenia and carnation. MOSCHINO is a formal type of fragrance. It is recommended for evening wear.
Shop with confidence!