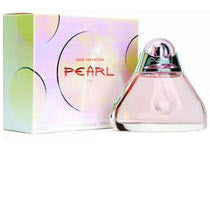 Love Intention Pearl for Women by Estelle Vendome EDP
Love Intention Pearl perfume by Estelle Vendome is a sparking, harmonious and luxiurious perfume. A rare and exclusive fragrance of over 200 essences. Love Intention Pearl was created to exude the qualities of ambiance and total elegance. This unique perfume evokes top notes of freesia, mimosa, mandarin and sweet pea, warmed by cashmere musk, heliotrope and forest woods.
Shop with confidence!