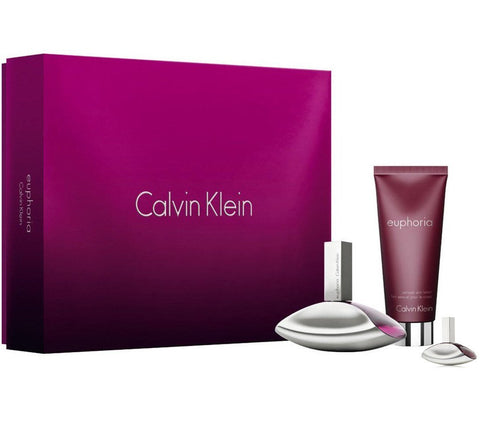 Euphoria for Women by Calvin Klein 3.4oz EDP/.33oz EDP/6.7oz BL
Euphoria is a provocative, sexy and sensual new fragrance for women from Calvin Klein. The Fragrance - Exotic fruits, seductive florals, sensual champaca flower and a rich creamy texture of liquid amber, mahogany wood with an addictive cream accord.
Shop with confidence!