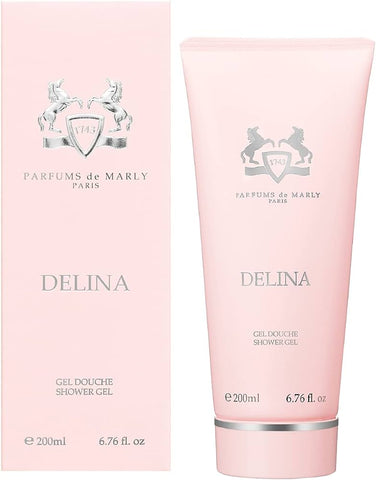 Delina Shower Gel Parfums de Marly for Women
A charming and firmly modern floral bouquet captured in a shower gel that awakens the senses and perfumes the skin. The Delina shower gel is a sensory experience that when lathered onto the skin is radiant and sparkling. It is a purely feminine scent -  a bouquet of rose and peony with fruity notes of pear, lychee and grapefruit capture the soirée of this signature olfactory in all its beauty. Set in a subtle base of vanilla, musk and evernyl the Delina scent is luminous and passionate and uses only the finest ingredients.
Shop with confidence!
---
We Also Recommend