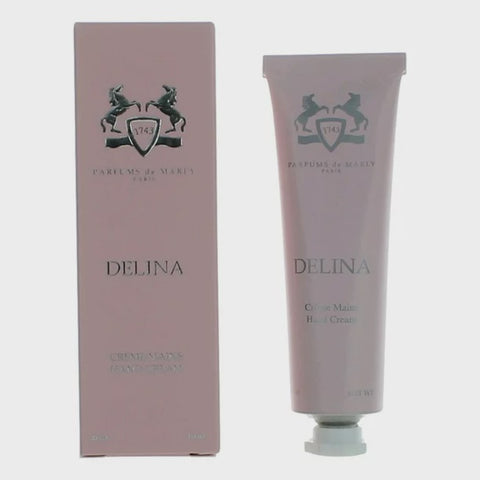 Delina Hand Cream Parfums de Marly for Women
This Parfums de Marly body cream is encapsulated in the poetic floral scent of Delina. Soft and light in its disposition, the Delina Body Cream has a delicate texture that nurtures the skin. With a vibrant radiance and a stirring floral composition, Delina is a sparkling scent that encompasses the softness and sensuality of what it is to be a woman. It is the perfect touch of modern femininity and sensorial delight capturing the beauty of its wearer with a heart of rose.
Shop with confidence!
---
We Also Recommend