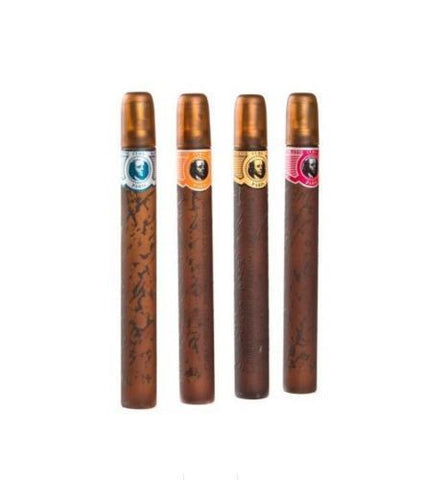 Cuba Collection for Men by Parfums Des Champs (Gold- Blue- Red- Orange)
* Cuba Gold is a masculine scent that contains exotic bargamont, lavender, vetiver, exotic woods, and jasmin. * Cuba Blue is clean and refreshing fragrance. It has notes of bergamot, cardamom, pineapple, papaya, amber, and green tea. * Cuba Red is classified as a sharp, spicy, lavender, amber fragrance. This masculine scent possesses a blend of a rich bouquet of fresh cut flowers. * Cuba Orange is a lively spicy fragrance for men, blending jasmine, cedar and sandalwood with masculine spices.
Shop with confidence!
---
We Also Recommend