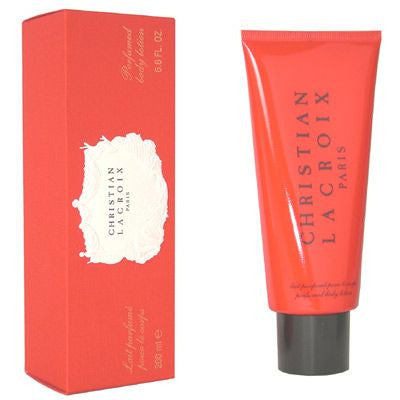 Christian Lacroix for Women Body Lotion
Christian Lacroix for Women Perfumed Body Lotion 6.6oz Sealed Enchanting floral fragrance evokes the freshness of a Parisian florist while lingering warm, woody, amber notes call to mind the sunlit south of France. A perfect blend of new-found femininity and intimate luxury.Made in FRANCE Gorgeous Fragrance in a Large Body Lotion. Sealed! A luxurious, nourishing body treatment. Glides on skin, absorbs quickly. Continuously delivers moisture all day long. Hydrates your skin with sensuous notes. Leaves skin feeling incredibly soft & silky-smooth. Beautifully fragranced.
Shop with confidence!