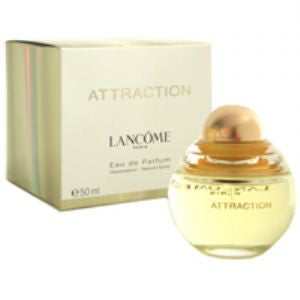 Attraction for Women by Lancome EDP
Floral-Woody Family. Introduced 2003. Notes includes Iris, femininely floral, and Patchouli. A seductive yet warm and woody fragrance for woman. Attraction by Lancome begins with light, the inexplicable flash between a man and a woman. A look. A touch. A Â embrace of two opposing essences. Iris, femininely floral, and patchouli, warm and woody, create an irresistible attraction.
Shop with confidence!