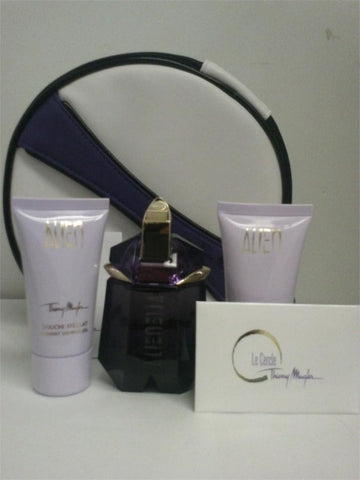 Alien by Thierry Mugler 1.0 Oz EDP/1.0 Oz Voile D Eclat/1.0 Oz Douche D Eclat for Women
The fragrance exudes a positive energy, charged with mystery. Evoking the scent of wood warmed by intense sunlight, Alien is sensual and intriguing, yet as soft and rich as the caress of cashmere.
Shop with confidence!