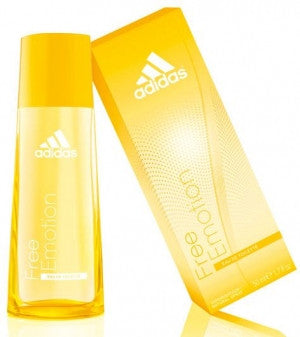 Adidas Free Emotion for Women by Adidas EDT
This modern,dynamic fragrance full of emotions is a strong scent of summer and freedom - Free Emotion by Adidas. The floral oriental fragrance introduces dynamic and refreshing aromas of lemon, Canadian apples, black currant and raspberry. A heart incorporates floral waves of freesia, delicate rose petals and subtle aromas of fresh lily, hibiscus, banana and African green melon. A base includes cedar, cotton and musk.
Shop with confidence!